Place :
17 (Sat) & 18 (Sun) November 2018, 10am – 5pm
Date & Time :
At "Mugen-An", Ro-6 Yamanaka Onsen, Shimotani-machi, Kaga, Ishikawa

-20 minutes by car from JR Kaga Onsen Station
-30 minutes by car from Hokuriku Expressway Kaga IC
  (1-minute walk from Yamanaka Onsen Korogi Bridge)
-15-min walk from the Yamanaka Onsen bus stop (Kaga Yunosato express bus from Kanazawa Station)
Free car park (40 spaces)
The exhibition is free, however there is a 500 yen entry fee for Mugen-An
Organizer: Karin-en Koryu Hakuyokai (Kaga chapter)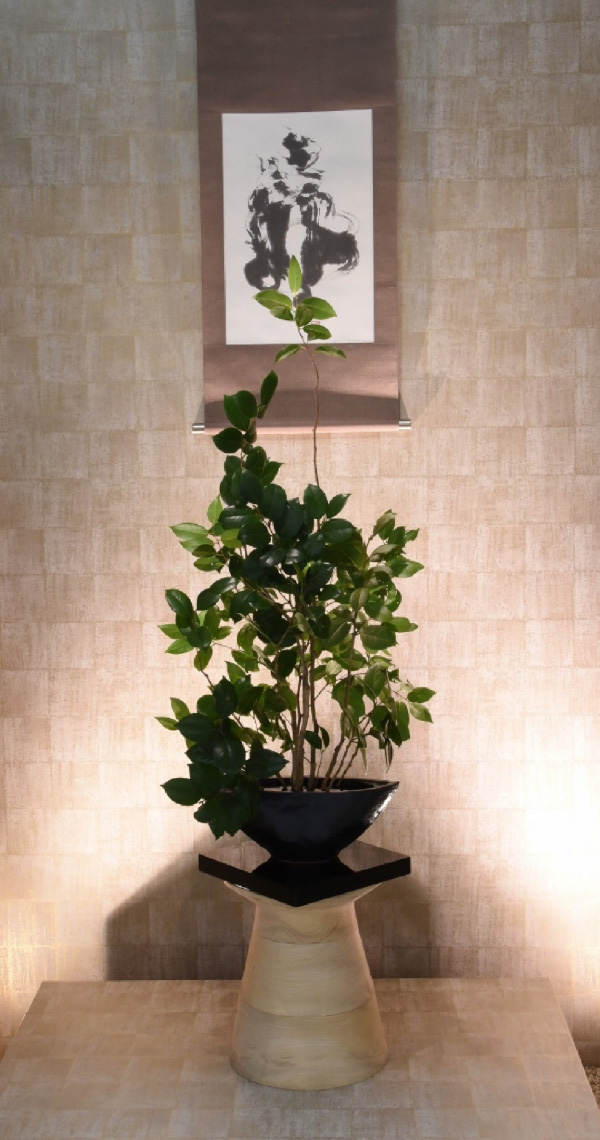 Sairyuka – Sword Ikebana
  Karin's world of "ikebana, paintings and vessels" based on ancient Asian philosophy, together with Koryu Ikebana, will be displayed in the beautiful space of the Mugen-An building on the bank of the pristine Yamanaka Onsen Daishoji River.
  Karin is the highest-ranking person of "Koryu", a form of Ikebana dating back to the Edo period. He continues the ancient traditions and philosophy of Asia and Japan. Koryu Ikebana was practiced widely since the Edo period at Kaga Daishoji, on the same scale as that of Kanazawa.
  We would be delighted if you came and experienced Karin's Sairyuka and Koryu Ikebana.
Karin-en / Koryu Iemoto Ka-An :
9 Daikumachi, Kanazawa, Ishikawa 920-0982, Tel (076) 265-6531   
Koryu Hakuyokai (Kaga chapter) :
Araki-kata 13-9-12 Daishōji Nishikimachi, Kaga, Ishikawa 922-0862, Tel (0761) 72-0917